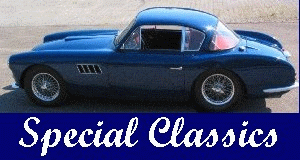 1996 and 1997 Pebble Beach Concours D'Elegance
BMW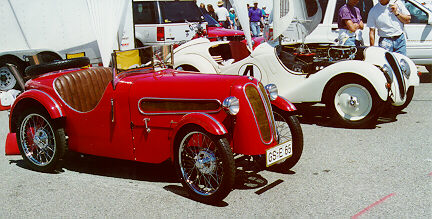 Dixi. I believe this is the first car built by BMW that actually carried the BMW "Roundel".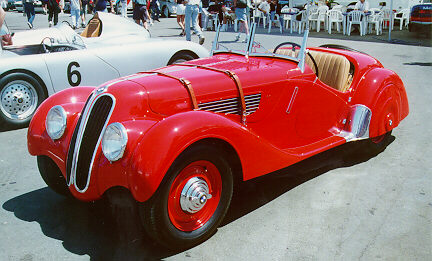 328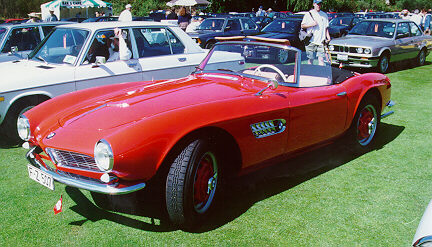 507. Arguably the "sexiest" design ever produced by BMW. It was conceived to compete with the MB 300SL back in the mid-50's, but did not sell well. Only 250-some were made.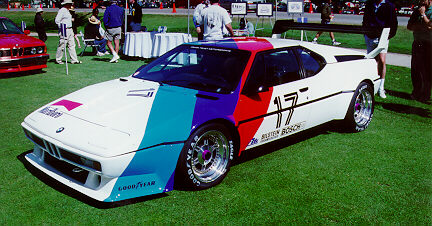 M1. Another sportscar that was a marketing failure. Pretty rare as production ended after only 250-some units; about the same amount as the 507. Car was designed by BMW, but was actually built by an Italian outfit; can't remember for sure, I think it was Lamborghini. To drum up interest, BMW created a racing series just for M1s which were typically support races for F1 shows. Powered by a 3.5 liter inline six which was good for 286 HP in street tune.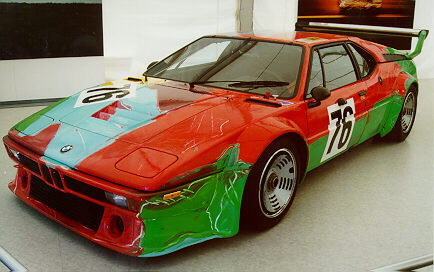 For many years, BMW has commissioned famous artists to use a Beemer as a canvas. These are refered to as the "Art Cars" of which there are probably a couple dozen, each by a different artist. This one here is a M1 done over by Andy Warhol. This was on display at Laguna Seca in '96 when BMW was the featured marque of the Historic Races.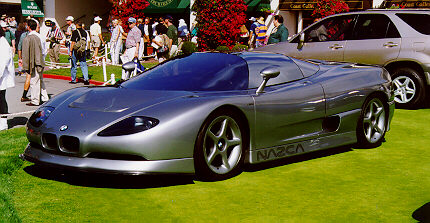 Italdesign's '91 "Nazca M12" concept car. Powered by BMW's 5 liter V12.
English
Aston Martin:2, Bentley:3, Jaguar:1, Lagonda:1, Rolls Royce:5
French
Bugatti:6, Delage:5, Delahaye:2, Hispano Suiza:1, Talbot Lago:2, Voisin:1
American
Auburn:3, Chrysler:3, Caddilac:5, DeSoto:1, Dodge:1, Duesenberg:14, Packard:7, Pierce Arrow:3
Italian
Alfa Romeo:2, Bertone:5, Ferrari:10, Italdesign:1, Lamborghini:2
German
BMW:6, Maybach:2, Mercedes Benz:3
Last modified November 13, 1997
---
This page exists since September 25, 1997