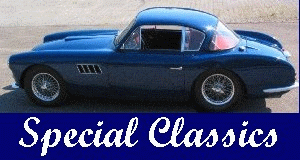 1996 and 1997 Pebble Beach Concours D'Elegance
Duesenberg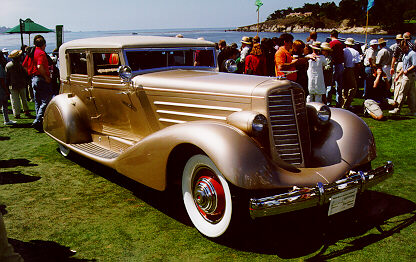 '29 Duesenberg J Bohman & Schwartz Berline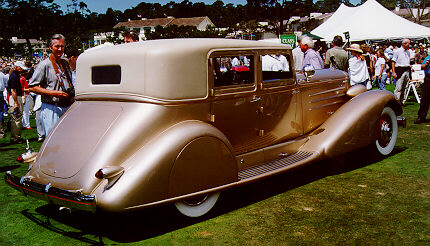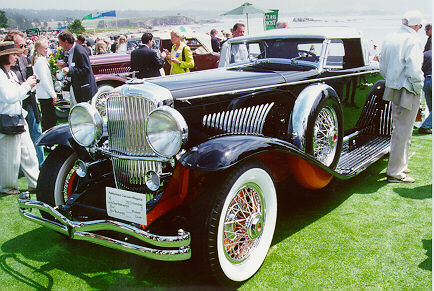 '31 Duesenberg J Murphy Coupe. Won Best of Class (Duesenberg) at '96 PB. My wife tells me she overheard the gentleman with the light colored jacket and ballcap, at right side of the photo: The gentleman is Franklin Q. Hershey who worked for Murphy and personally designed that car.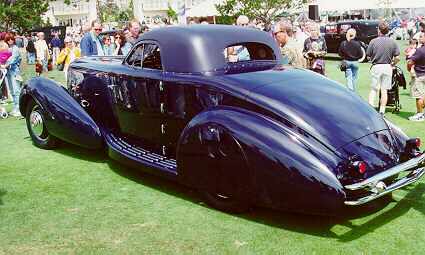 1934 Walker, Owned by Jay Leno. Leno says the headlights look like pimples on the fenders!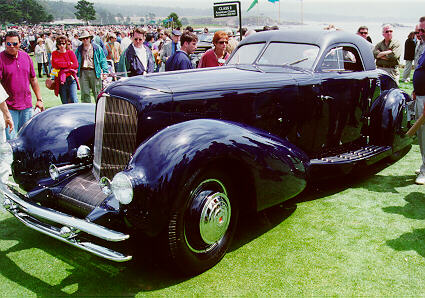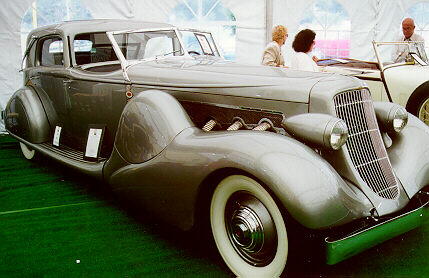 B&S Town Car
silver, open chauffeur, with a "Pierce Silver Arrow" aero look. Designed for Mae West, but she never bought it. Instead, it went to the heiress of the "Mars" candy bar fortune.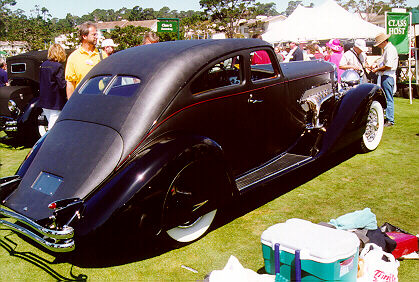 There were two Bohman & Schwartz Dues at '97 PB. One is a Coupe, the other is a Berline. I assume this is the coupe. It's a rear view, black, with vinyl running along the top from bumper to bumper (even on the hood).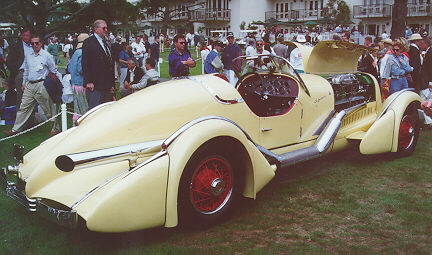 "The Mormon Meteor". Constructed by Ab Jenkins and Augie Duesenberg on a SJ chassis in 1935. Set a world record for 24 hours at 135 MPH average with a 420 CI straight eight rated at 400 HP. With a Curtis aircraft engine installed, it set another 24 hour world record of 154 MPH. Pretty heady speeds for 1936!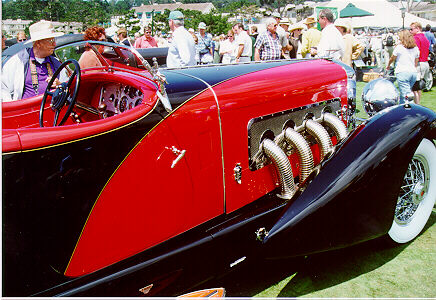 Figoni Speedster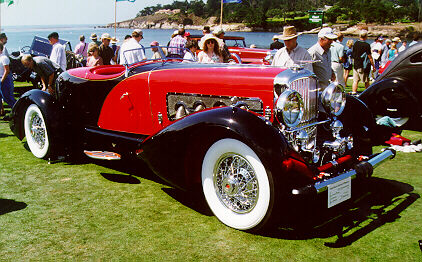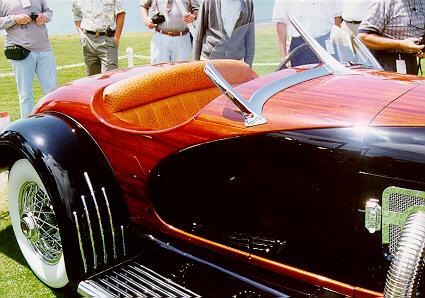 Franay
mahagony on the body!!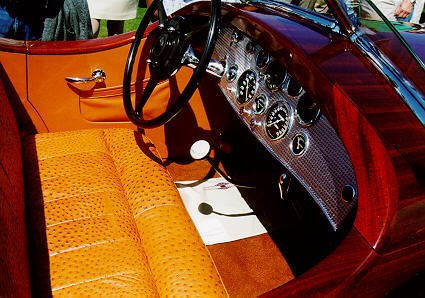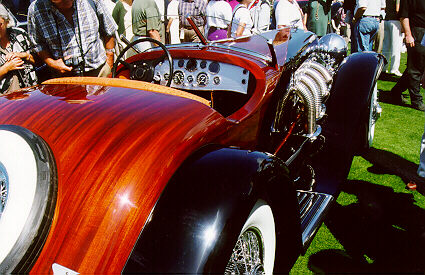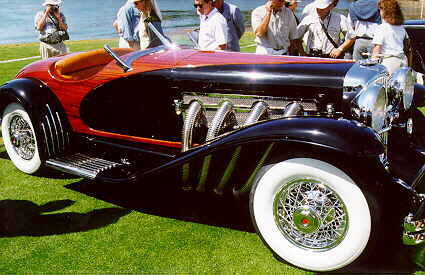 English
Aston Martin:2, Bentley:3, Jaguar:1, Lagonda:1, Rolls Royce:5
French
Bugatti:6, Delage:5, Delahaye:2, Hispano Suiza:1, Talbot Lago:2, Voisin:1
American
Auburn:3, Chrysler:3, Caddilac:5, DeSoto:1, Dodge:1, Duesenberg:14, Packard:7, Pierce Arrow:3
Italian
Alfa Romeo:2, Bertone:5, Ferrari:10, Italdesign:1, Lamborghini:2
German
BMW:6, Maybach:2, Mercedes Benz:3
Last modified November 13, 1997
---
This page exists since September 25, 1997