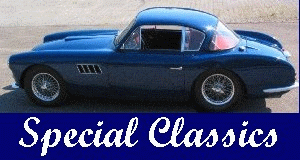 1996 and 1997 Pebble Beach Concours D'Elegance
Packard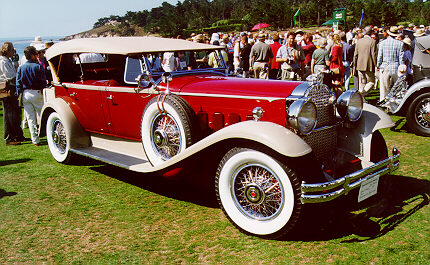 '31 840 Waterhouse Convertible Victoria (??)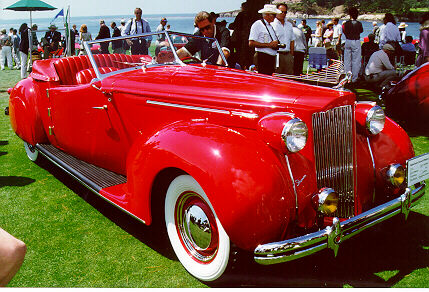 1937 Packard Darrin
This was also in the latest "Collector Car" mag. It belonged to Clark Gable and is SCREAMING red. The hood ornament is not original.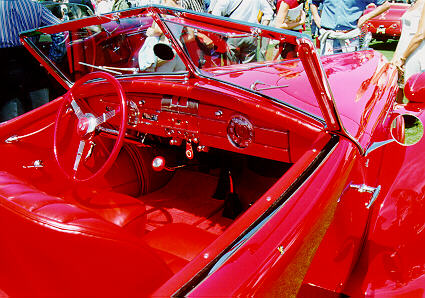 Packard 1940 Darrin convertible -- similar to the "Gable" but much more subdued red.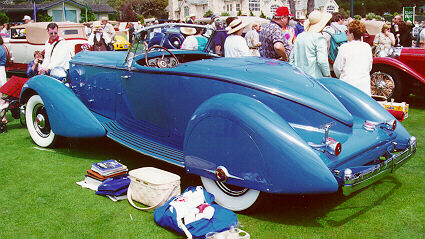 Packard LeBaron Speedster -- blue boat-tail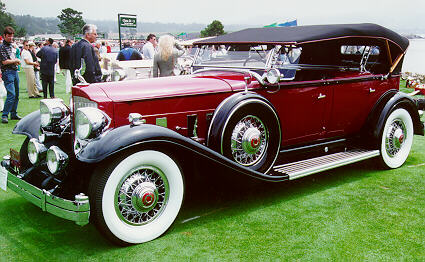 Packard Vic or Derham -- according to the brochure, this "dual cowl" sort of boat is either a Victoria or Derham; I don't know...it's a very dark red.
English
Aston Martin:2, Bentley:3, Jaguar:1, Lagonda:1, Rolls Royce:5
French
Bugatti:6, Delage:5, Delahaye:2, Hispano Suiza:1, Talbot Lago:2, Voisin:1
American
Auburn:3, Chrysler:3, Caddilac:5, DeSoto:1, Dodge:1, Duesenberg:14, Packard:7, Pierce Arrow:3
Italian
Alfa Romeo:2, Bertone:5, Ferrari:10, Italdesign:1, Lamborghini:2
German
BMW:6, Maybach:2, Mercedes Benz:3
Last modified November 13, 1997
---
This page exists since September 25, 1997