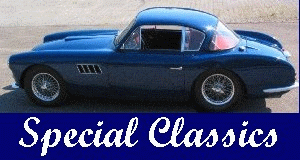 1996 and 1997 Pebble Beach Concours D'Elegance
Rolls Royce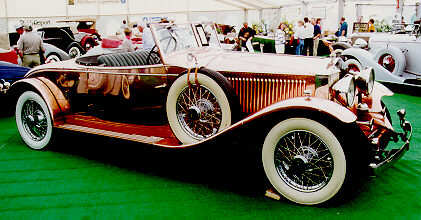 Copper Rolls Royce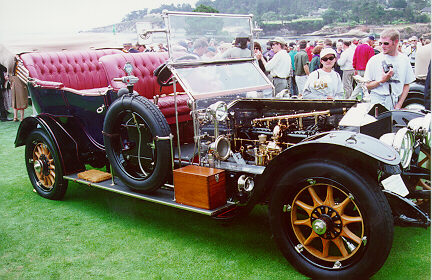 Silver Ghost, 1914 Cockshoot Torpedo Phaeton.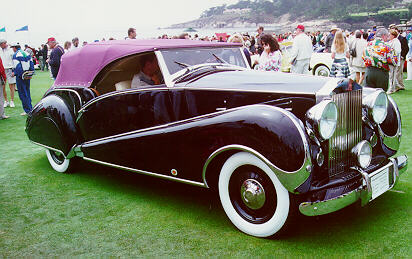 1949 Silver Wraith with roadster body by J.S.Inskip, New York
Built for playboy Tommy Manville Jr., regular customer of RR. Inskip was not just coachbuilder, but also importer of RR and Bentley in the USA. Rob Geelen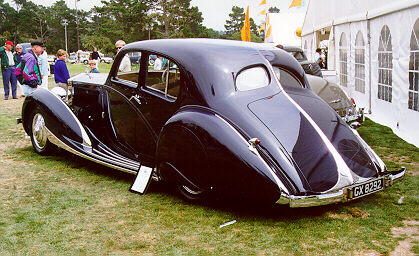 1932 Figoni & Falaschi Berline
The one & only RR bodied by F&F. Blue, rear view, with white tent in background. The chrome striping is Figoni, but quite subdued relative to what he typically put on Delahayes, etc.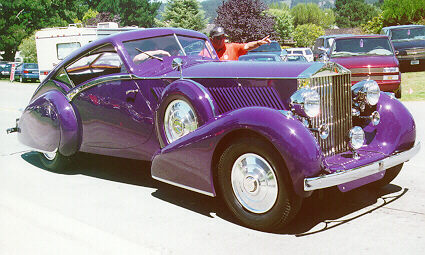 RR new work by Roxas
Original chassis with very recent coachwork. The design is from the 30's, but wasn't ever built at that time. I think it won the new coachwork class award at PB about '93. Purple color coupe with an extreme fastback treatment.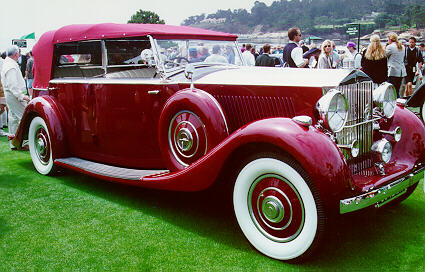 RR P3 Barker Tourer
red & silver drophead built for some maharaja...
English
Aston Martin:2, Bentley:3, Jaguar:1, Lagonda:1, Rolls Royce:5
French
Bugatti:6, Delage:5, Delahaye:2, Hispano Suiza:1, Talbot Lago:2, Voisin:1
American
Auburn:3, Chrysler:3, Caddilac:5, DeSoto:1, Dodge:1, Duesenberg:14, Packard:7, Pierce Arrow:3
Italian
Alfa Romeo:2, Bertone:5, Ferrari:10, Italdesign:1, Lamborghini:2
German
BMW:6, Maybach:2, Mercedes Benz:3
Last modified November 13, 1997
---
This page exists since September 25, 1997