and Jaap Horst present:
---
Classic French Cars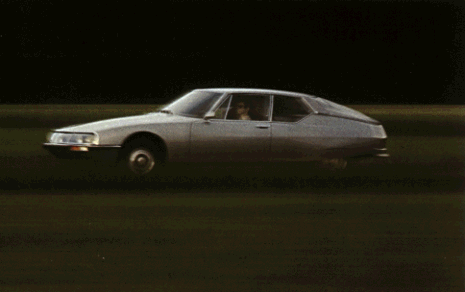 Main Page
Shop Replacement Auto Parts by Make
Amilcar
20's tourer 133kB
20's grand sport 72kB, John Rudd
1930 M2 Faux Cabriolet 253kB
Alpine (Renault)
A110 105kB, front/side
A110 94kB, rear
A110 88kB, interior
A110 65kB, front
A110 74kB, nose
Autocar
1903 Autocar Tonneau 111kB, rear view
1903 Autocar Tonneau 104kB, front view
Ballot
Bollee
1896 Leon Bollee 63kB, description
1896 Leon Bollee 100kB
1873 Amedee Bollee 103kB, Amedee Bollee of Le Mans was the most noteworthy maker of early steam carriages. This example, dating from 1873, is one of the earliest.
1897 Leon Bollee 29kB, Tandem Tricar, 1 cylinder, 822cc
Citroën
1922 Type A 50kB
Le Traction Avant
traction 7A 67kB
traction 46kB
traction 31kB
La Deésse
DS 34kB, front view
DS 55kB, front view
DS 46kB, back view
DS 23kB, side view
1966 Chapron Concorde 25kB, front view
The Ami (means friend)
Ami 6 25kB
Ami 6 21kB
Ami 6, advertisement 22kB
1967 Ami 6 35kB, Ton Verhees
1967 Ami 6 43kB, Ton Verhees
a bunch of Ami 6īs 35kB, Ton Verhees
1969 Ami 8 78kB
The SM (Super Maserati), Maserati engine
1974 SM 62kB
Side view 32kB
Rear view 81kB
Front view 66kB
Front/side view 73kB
Dashboard 69kB
Presidentiel 36kB
GS 66kB, front view
GS 65kB, side view
CX Break 62kB
BX 72kB, side view
BX 77kB, front view
1988 Citroën Activa, prototype 31kB, rear view
1988 Citroën Activa, prototype 70kB, top view
XM 80kB
Xantia 53kB
1995 Xantia estate 85kB
Charron
1910 type X 119kB
Chenard et Walcker
1924 Tank 59kB
Clement
real vintage 130kB
Cugnot
1771 Cugnot 77kB, The existing link: Cugnot's amazing tractor of 1771.It has a twin-cylinder single-action steam engine and is the oldest surviving self-propelled road vehiclein the world.
Darracq
1910 model 40kB
De Dion Bouton
ca. 1900 De Dion Bouton 175kB, Typical voiturette (the usual term for any early small car): the pioneering firm of de Dion-Bouton made its first steam vehicle in 1883, so had considerable manufacturing experience when it built this petrol-driven car at the turn of the century. Many earlyde Dion-Boutons are seen on the annual London -- Brighton Run, reflecting the large numbers built.
real vintage 134kB
Delage
1937 Delage D8 120 SS, Letourneur et Marchand Coupe 22kB, side view
late 30's coupe 37kB
late 30's racer 38kB
1935 Delage D6-75 75kB, thiswas the product of an alliancewith Delahaye. Source: 24-Bit
Delahaye
135MS, New Figoni et Falaschi coachwork. 17kB, rebuild by Crailville Engineering
New Figoni et Falaschi coachwork. 37kB, being build by Crailville Engineering
1935 135 Course 33 kB, description
1936 135 (Figoni & Falaschi) coupe 60kB, rear side
1936 135 (Figoni & Falaschi) coupe 64kB, front
1936 135 (Figoni & Falaschi) coupe 64kB, front side
1938 Delahaye TD 153 kB
135MS, Figoni et Falaschi 50kB, side view, description
135MS, Figoni et Falaschi 27kB, front view
1939 135 MS CABRIOLET CHAPRON 30 kB, chassis 800563
1939 135M 49346 Black/Snake 70 kB, Famous "Dragonfly" by Figoni and Falaschi
1948 T135 72kB
1951 135 MS Figoni 27 kB, description
1952 Delahaye 21 kB
19?? Racer 30kB
19?? Racer 31kB
19?? Racer 34kB
Facel Vega
1958 HK500 59kB
Hispano Suiza
Sounds spanish, but Hispano Suiza had branches both in France (Paris) and in Spain.
1924 H6B Tulipwood Speedster 81kB, description (rear)
1924 H6B Tulipwood Speedster 84kB (above)
1924 H6B Tulipwood Speedster 83kB (interior)
1928 H6C Binder 77kB
30's Hispano Suiza 60kB
36 CV 60kB
1935 11.3 litre 68bis Viz 74kB, (body by Saoutchik)
Hommell

New make, started by the man who entered a Bugatti EB110 for LeMans

Berlinetta RS 46kB
Coupe Hommell 2000 67kB
Hotchkiss
Indra
Indra 41kB
Matra
Matra By Lennart Sorth
530 87kB
Matra Simca Bagheera 39kB
Mega
Supersports car 59kB
Monica
Monica 72kB
Mors
1903 Mors, 18CV, Limousine 25kB, 4 cylinder, 102.8 cu., carosserie by Rothschild, Paris
MVS
Venturi 54kB
Panhard Levassor
1901 B2 48kB
1902 10HP 138kB, No history of the motor car is complete without a tribute to Panhard and Levassor.They established the new means of transport in familiar bonneted front-engine, rear-drive layout in 1891 , as in this 1902 10 hp Panhard.
real vintage 191kB
1926 35CV 55kB, description
Experimental chassis 35kB with 1933/34 Henri Labourdette of Paris Cabriolet two door coupe body
1964 24CT 122kB, one of the last Panhards
Peugeot
202 61kB
203 20kB
504 Coupe 56kB
Renault
1907 35/45 HP 90kB, 1907 Renault 35/45 HP, 7.4Lt. 4 cylinder water cooled.
1907 35/45 HP 67kB
1907 35/45 HP 89kB
1908 AX 88kB, "Taxi de la Marne"
1910 25HP 21kB
1912 CE 20/30 TOURER 33kB
1924 Renault Henri Labourdette Torpedo Skiff 19kB, 950 cc 4 cylinder 6CV engine with 3 speed and reverse
Dauphine 10kB
Dauphine 11kB
R4 Prototype 22kB
R3 30kB
1962 R4 19kB
1965 R10 11kB
1965 R10 50kB
1965 R10 22kB
Floride 16kB
Caravelle 20kB
R5 12kB
R5 Turbo 39kB
R7 23kB, (R5 with boot!)
1971 R8 14kB
1970 R16 90kB
Espace 14kB
1995 Initiale Prototype 40kB, side view
1995 Initiale Prototype 45kB, back view
1995 Spider 13kB
1995 Spider 14kB
1995 Spider 16kB, side view
1996 Fiftie Retro prototype 66kB, rear view
Secqueville - Hoyau
Talbot - Lago
30's coupe 151kB, beautiful!!
30's coupe 86kB, this car is an American replica of a Talbot Lago SS Goutte d'eau by Figoni & Falaschi. It's called Talbo (without a t). the real name of the firm is TLC (I don't now what it means: perhaps Talbot Lovers Corporation ?) and the name of the model is Talbo. It was created by Georges and Jacquie Balaschak in 1993 in Riviera Beach, Florida. The car has an american V8 (heresy!). In 1993 it costed $105,000. How to recognize a TLC Talbo from a true Talbot: look at the tires andwheels (fatter on the TLC) and at the half recessed circular tail-lights of theTLC. Info: Otakar Kopecky
Talbot Lago SS Goutte d'eau by Figoni &Falaschi. 138kB, "SS" stands for "Super Sport" and "Goutte d'eau" means "water drop".
1938 T150ss coupe 163kB, Talbot Lago Grand Sport.I'm gonna tell you its story. This car was build in 1948 (chassis number: 110105) and bought by Andre Chambas. It had a 4.5l twin cam engine. The body wasmade by Contamin in aluminium, and the design was based on drawings and scalemodel made by Chambas himself. At the "24 Heures du Mans" in 1949 it was in 4thposition in the last lap but ran out of fuel (bad luck !). The car was drivenby Andre Chambas and Andre Morel. In 1950 (still in the 24 Hours of Le Mans) thecar finished 13th. In 1951, the coupe was rebodied as a 2-seater race roadster by Tunesi. It finished 17th of the 24h of LM. In 1952, two superchargers (Roots140 SEi) were added and the car finished 9th in Le Mans. The car did its last24 Hours of LM in 1953 but stopped after 2 h 10 mn (accident). Info: Otakar Kopeckydescription
1938 T26 SS 70kB
1938, Figoni & Falaschi body 21kB, Interior
1938, Figoni & Falaschi body 23kB, side view
1947 T26 Record 34kB
1947 T26 Saoutchick 60kB, beautiful! side view
1948 T 26 GS LAGO RECORD 19kB, chassis 3293, engine 295
'48-'54 Talbot Lago T26 C. 153kB, It looks almost like a '39 racer but on the T26 C the exhaust pipes are on the left side of the car(on the right side in the '39 racer).
1953 Sport Coupe 14kB
1953 T26 Grand Sport 60kB
Voisin
1923 C6 Laboratoire 31kB, The original car has disappeared and the original plans and drawings too. It means that the car thatnow exists was entirely rebuild according to photographs. It was the original opponent of the 1923 Bugatti T32 "TANK"

, BugattiPage , Bugatti revue , Pebble Beach 96 / 97 , Advertisements , French , Netherlands , Prototypes , British , American , Italian , Various , Racing , Motorcycles
---
If you recognize any unknown cars, or detect any incorrect names, please E-mail me at J.J.Horst@BugattiPage.com

---
Last modified October 31, 2000