and Jaap Horst present:
---
1996 and 1997 Pebble Beach Concours D'Elegance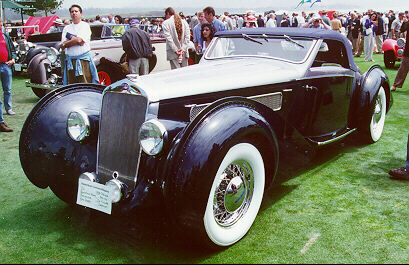 1996 best of show: 1938 Delage D8-120 DeVillars Cabriolet

OWNERS:
Sam & Emily Mann,
Englewood, New Jersey
---
I got a complete series of photographs from the 1996 and 1997 Pebble Beach events, send to me by Doug Herrman, mixed with some pictures of the Blackhawk Exposition which is on the grounds of the PB Country Club. The Exposition is a collection of cars for sale by the Blackhawk Auto Museum in Danville, CA -- it is one of the largest collections of classics in the country and is open to the public.

Doug Herrman:
1997 was a great year for pics as the weather was fantastic. As you can tell from the pics, the show is right on the edge of the ocean. Weather along the north Calif coast is such that mornings begin with a fog that rolled in off the ocean. Sometimes the fog burns off by mid-morning and sometimes it's there past noon. Last year was the first time in memory that there was no fog at all that morning.

I made several pages with all of Doug's great photographs, catagorized per country, see below! All comments and remarks are Doug's

Apart from the (Big) files per country, there are separate files per marque! See below.
Back to Picture Archive MAIN PAGE!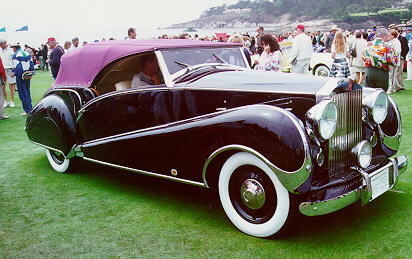 English Automobiles
---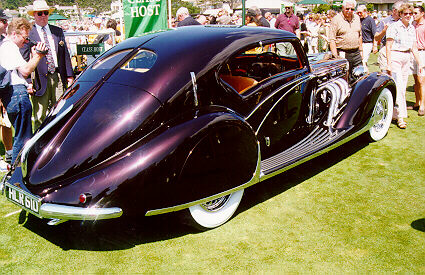 French Automobiles
---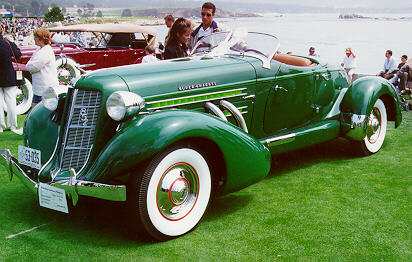 American Automobiles
---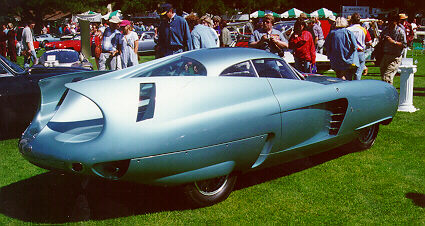 Italian Automobiles
---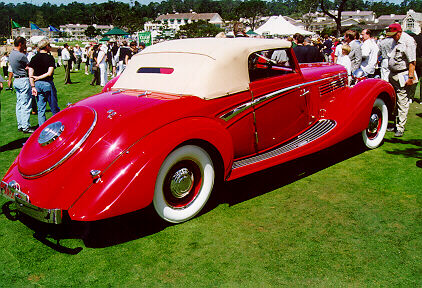 German Automobiles
---
English
Aston Martin:2, Bentley:3, Jaguar:1, Lagonda:1, Rolls Royce:5

French
Bugatti:6, Delage:5, Delahaye:2, Hispano Suiza:1, Talbot Lago:2, Voisin:1

American
Auburn:3, Chrysler:3, Caddilac:5, DeSoto:1, Dodge:1, Duesenberg:14, Packard:7, Pierce Arrow:3

Italian
Alfa Romeo:2, Bertone:5, Ferrari:10, Italdesign:1, Lamborghini:2

German
BMW:6, Maybach:2, Mercedes Benz:3

, BugattiPage , Bugatti revue , Pebble Beach 96 / 97 , Advertisements , French , Netherlands , Prototypes , British , American , Italian , Various , Racing , Motorcycles
---
If you recognize any unknown cars, or detect any incorrect names, please E-mail me at J.J.Horst@BugattiPage.com

---
Last modified February, 1998
This page exists since September 25, 1997