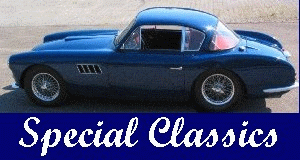 1996 and 1997 Pebble Beach Concours D'Elegance
Italian Automobiles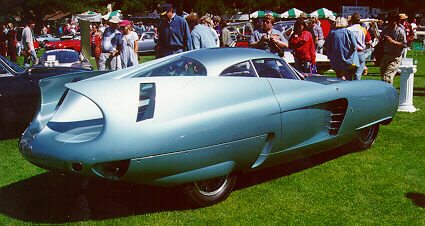 One of the three famous Bertone Bat's
---
Alfa Romeo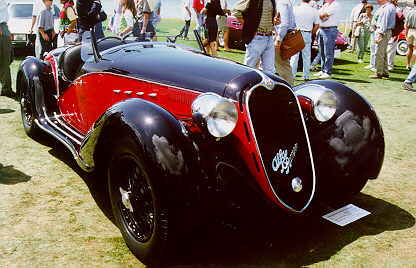 Alfa spyder, either a 6C or 8C; beats me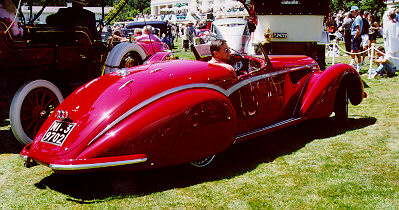 Unknown, probably Alfa??
Bertone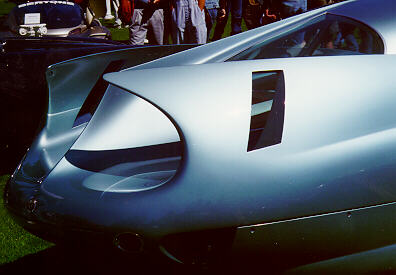 One of the 3 Bertone Aerodynamic Technique (BAT) concept cars done in the 50's on Alfa chassis. The 3 were sold as a set within the last year. I saw them twice at PB where the asking price was $6 Million, Detail of Wing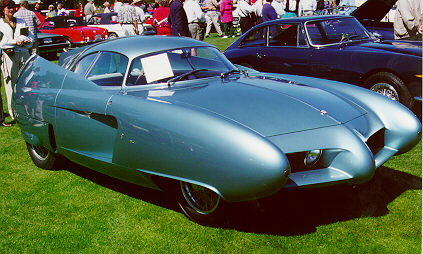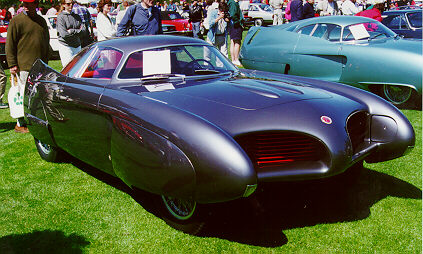 The two other BAT's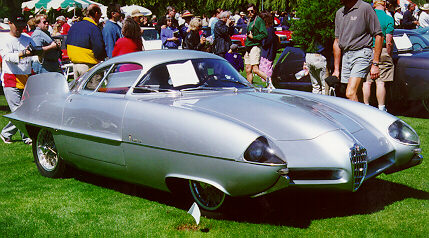 Ferrari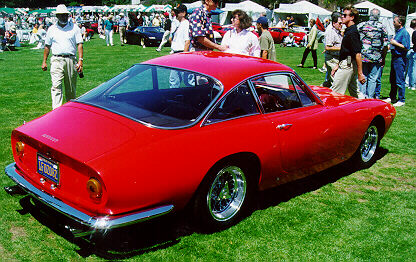 Lusso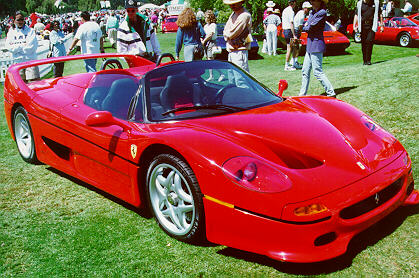 Ferrari F50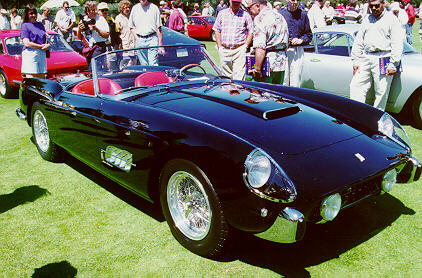 California Spyder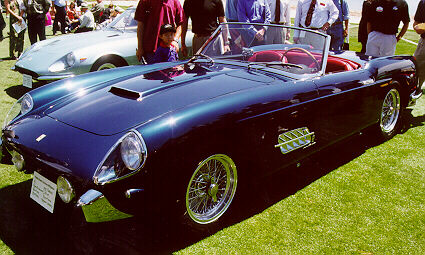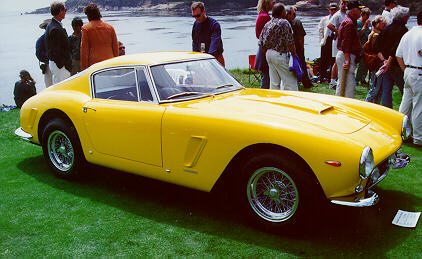 250SWB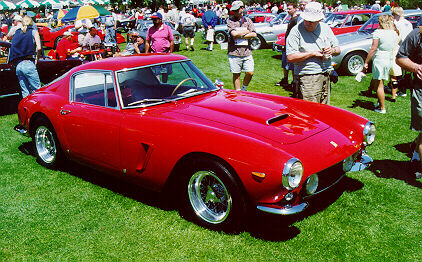 250SWB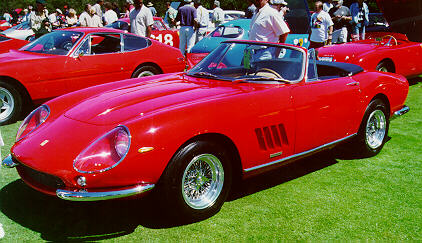 275GTB Convertible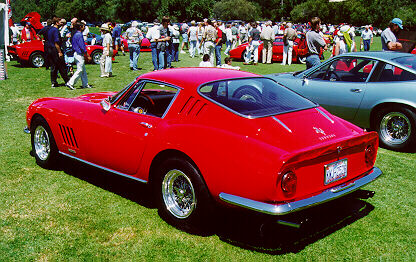 275GTB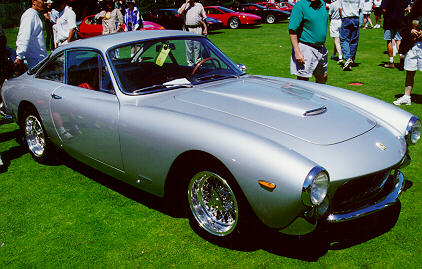 Ferrari Lusso
Italdesign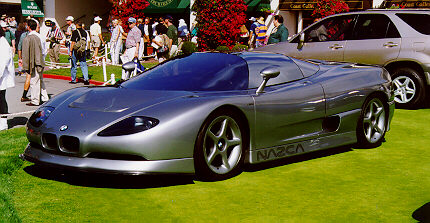 Italdesign's '91 "Nazca M12" concept car. Powered by BMW's 5 liter V12.
Lamborghini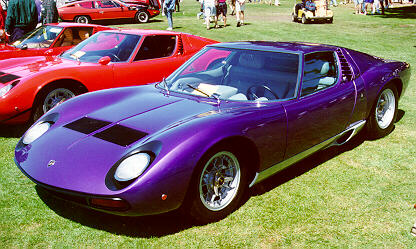 Miura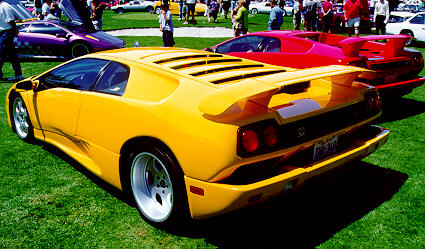 Diablo
English
Aston Martin:2, Bentley:3, Jaguar:1, Lagonda:1, Rolls Royce:5
French
Bugatti:6, Delage:5, Delahaye:2, Hispano Suiza:1, Talbot Lago:2, Voisin:1
American
Auburn:3, Chrysler:3, Caddilac:5, DeSoto:1, Dodge:1, Duesenberg:14, Packard:7, Pierce Arrow:3
Italian
Alfa Romeo:2, Bertone:5, Ferrari:10, Italdesign:1, Lamborghini:2
German
BMW:6, Maybach:2, Mercedes Benz:3
Last modified November 12, 1997
---
This page exists since September 25, 1997