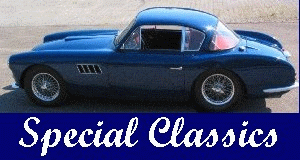 1996 and 1997 Pebble Beach Concours D'Elegance
French Automobiles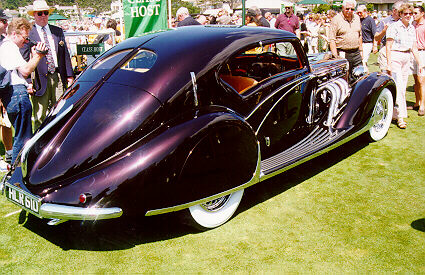 Delage Letourneur et Marchand Aerosport -- dark cherry, 3/4 rear view, "figoni" style rib on trunk, chrome sidepipes ala Duesenberg.
---
Bugatti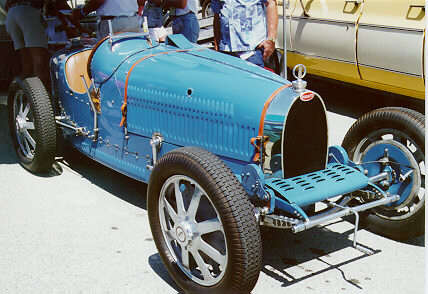 Bugatti T35B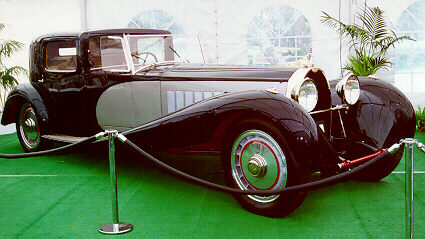 Bugatti Binder Royal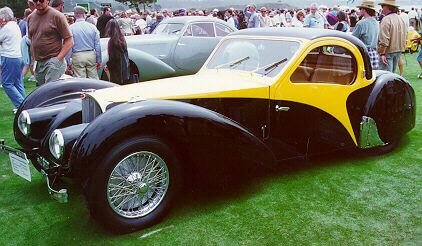 T57S Atalante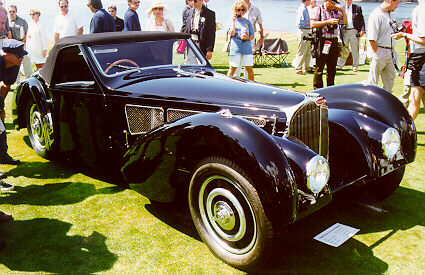 Bugatti T57S Gangloff
One of 2 Ralph Lauren cars at this year's PB; it's black. Lauren's (read Paul Russell) cars have won PB Best of Show twice in the 90's; once for a Bug Atlantic, the other was Count Trossi's "Black Prince" MB.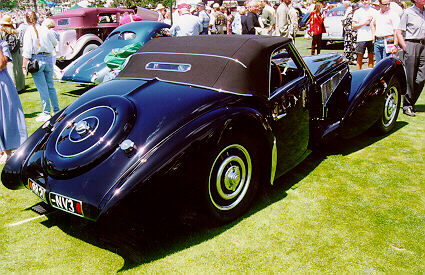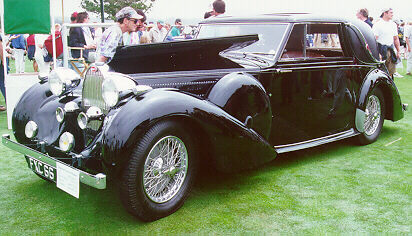 T57C James Young
Delage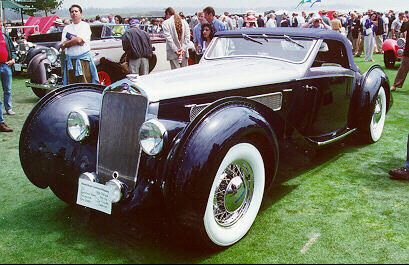 Delage De Villars
This won Best of Show at the '96 PB. Blue and silver with "Bugatti Atlantic" style fender seams!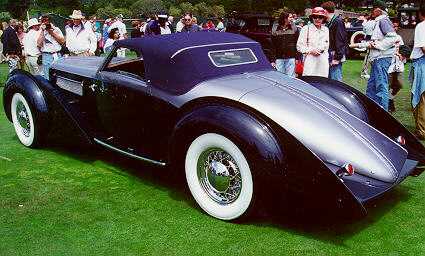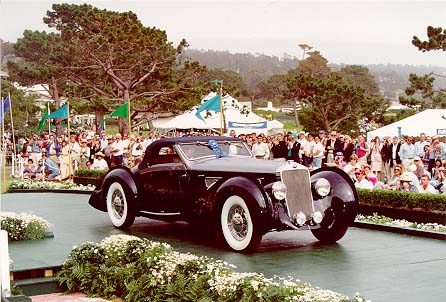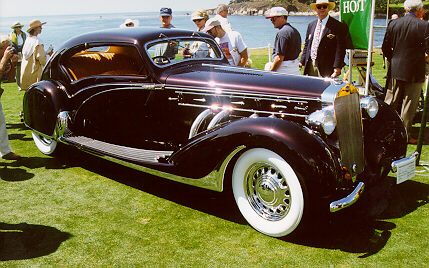 Letourneur et Marchand Aerosport
Delahaye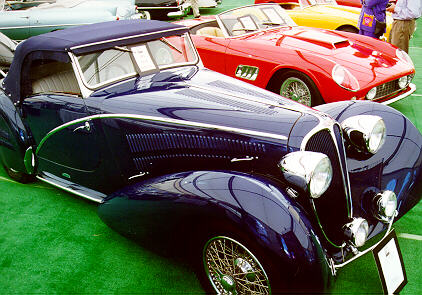 Delahaye 135M F&F cabriolet -- dark blue sitting next to a red Cal Spyder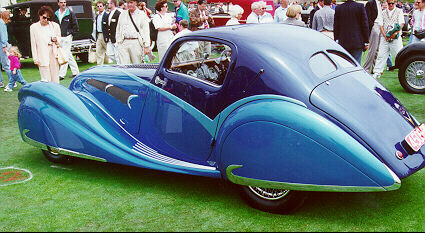 Delahaye 1936 F&F.jpg -- similar to Talbot Lago "teardrop" coupe. 2 tone blue with wild sculpting of the front fenders.
Hispano Suiza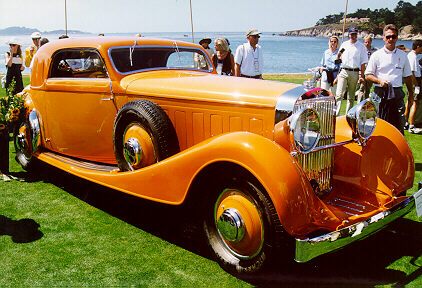 1933 Van Vooren
Talbot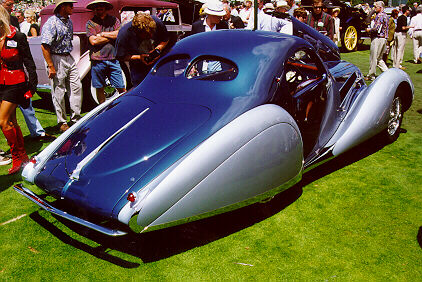 Talbot Lago F&F Teardrop -- blue and silver; right up there by the Special Roadster as my fave swoop!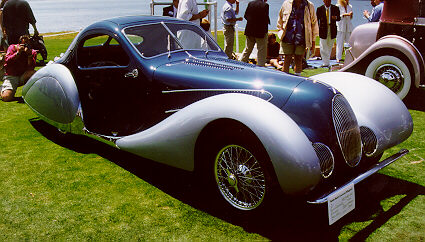 Voisin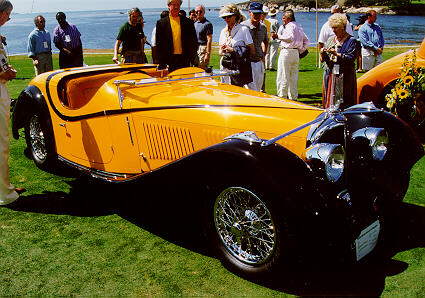 Voisin Figoni cabrio
English
Aston Martin:2, Bentley:3, Jaguar:1, Lagonda:1, Rolls Royce:5
French
Bugatti:6, Delage:5, Delahaye:2, Hispano Suiza:1, Talbot Lago:2, Voisin:1
American
Auburn:3, Chrysler:3, Caddilac:5, DeSoto:1, Dodge:1, Duesenberg:14, Packard:7, Pierce Arrow:3
Italian
Alfa Romeo:2, Bertone:5, Ferrari:10, Italdesign:1, Lamborghini:2
German
BMW:6, Maybach:2, Mercedes Benz:3
Last modified November 12, 1997
---
This page exists since September 25, 1997